Sorry I have been so MIA... i've been packing and packing and....packing. I moved back up to school for another year and have been none stop!
I'd thought I'd do a little haul from Sally's. I stopped there on my way home from petsmart today.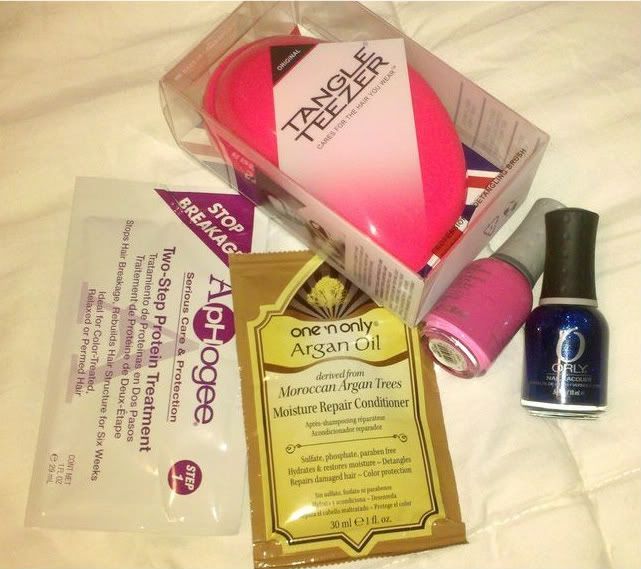 1. Tangle Teezer - this is suppose to be the best detangler brush out there. I have been having some issues with my hair lately and I am excited to try tonight after my shower. I hope that it works like it raves to!
2. Aphogee Serious Care and Protection two-step Protein Treatment - I have some damage on the ends of my hair due to a curling iron that I have. So I purchased this treatment hoping it will do some repair. I'll keep you updated on this!
3. One 'n Only Argon Oil Moisture Repair Conditioner - I bought this and plan on applying it in a week or two for an extra conditioning treatment.
4. Orly Mineral FX collection - Stone Cold - this color is so amazing...can't wait to try this!
5. Orly Basket Case - my best friend recommended this color and i'm excited to try it!
Look out for some updates with these products and NOTD!
xoxo,
Heather