Here are my nails while during my little getaway. I wanted to do something fun and elegant at the same time. I thought with being out in the sun and on a beach a hot pink would be nice. I choose China Glaze in Shocking Pink. It is definitely shocking! I then wanted to add a little something extra so I tapped off V's and used Sephora by OPI glitter in Traffic with a touch of OPI's Teenage Dream. I then removed the tape and voila! I loved them!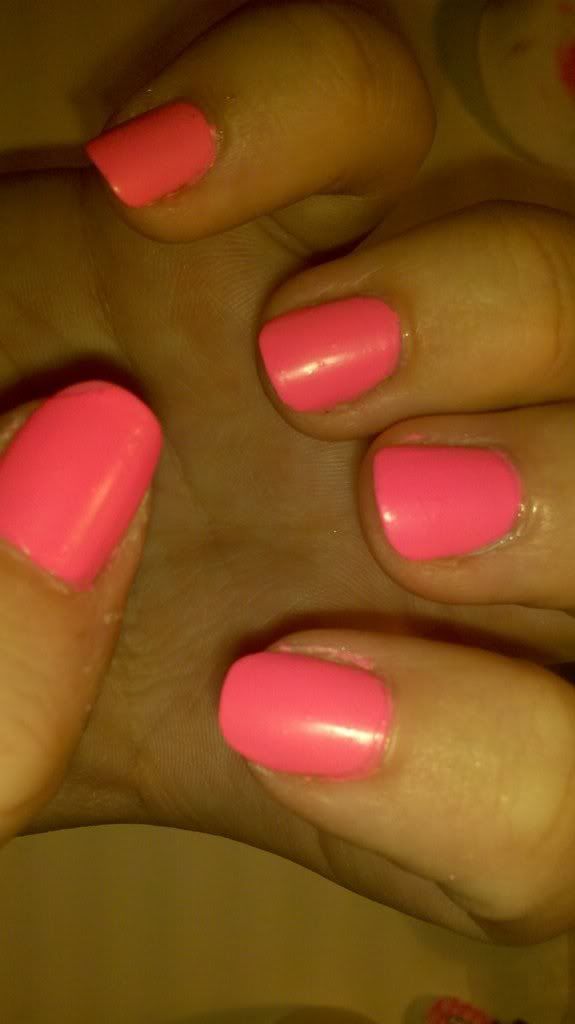 just the pink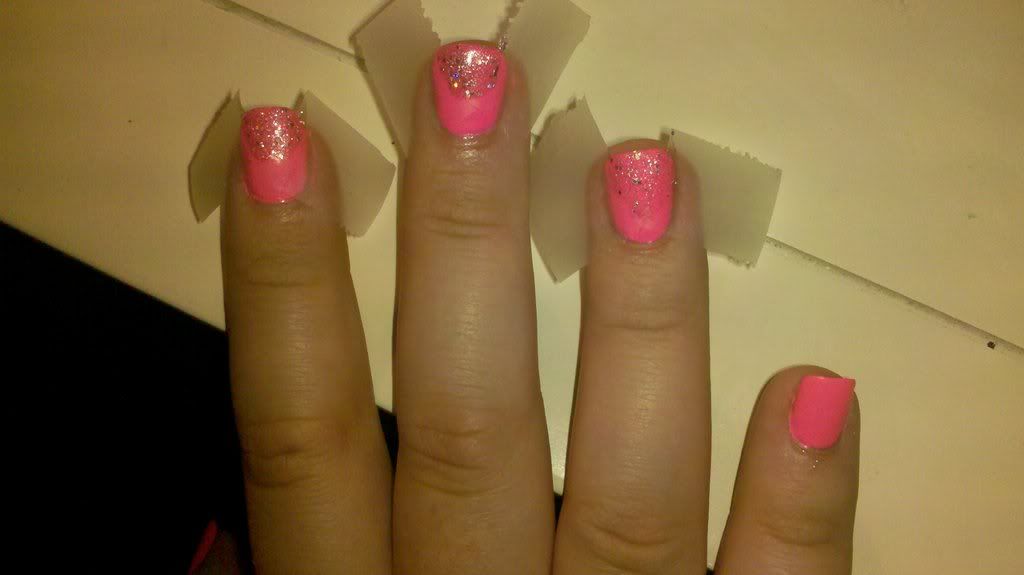 taping off to get my perfect V
the final product!
Do you like an fun nail designs?!
xoxo
Heather