Before our departure on our week getaway I told my boyfriend to grab my hairspray and as you can imagine he forgot to grab it. Half way to our destination I asked if he did and said we had to turn around. Haha we did not turn around but the first night there we went to walgreens.

My all time favorite hairspray is BEAD HEAD hard head, hard hold hairspray. I have used this religiously for 4 or 5 years. It gives an amazing hold, non-sticky finish, and a flawless finish. I always get mine from a professional beauty store so I get it for $10 a bottle. At walgreens it retailed for $19.99, this is a price i would never pay for hairspray unless it was absolutely amazing and did something unbelievable! I will pay $10 for a hairspray that I really love but probably no more then that.
I looked and looked and I wanted something cheap that still looked like it would hold. I tease my hair almost everyday and it is trained lol I swear it really is. I am always able to tease it to the high heavens! People ask how I get it to stay and that high, I tell them I do it so often it really is use to it. So nevertheless I needed something to hold my teasing craziness and resist the humidity as we were going to be outside all day everyday.
TRESemme TRES Two Spray is what I settled on. It was $3.99 so cheap! and the bottle looked professional and sleek. I thought with that price tag there was no way it would really be that great and I thought it would do for this 3-5 day trip then I would just never use it again. Well I was WRONG! It is actually quite amazing! I purchased the 4 out of the there 5 stage hairspray. I was going to get the 5 as it is the strongest, but
I was afraid it would have that grainy stickiness and not be moveable, while weighing down my hair. The hairspray claims to have all day humidity resistance and the 4 is extra hold.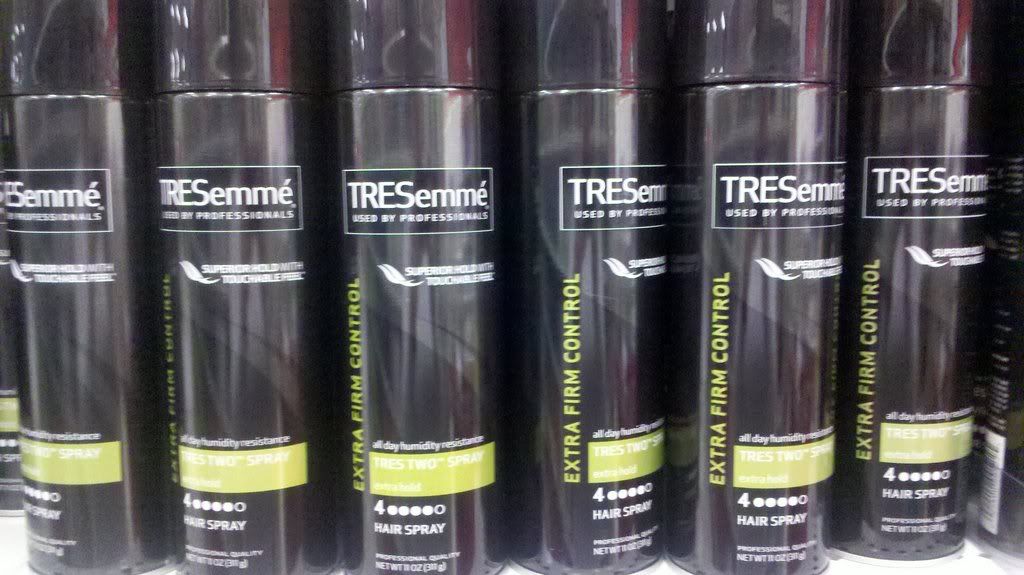 It really does hold all day and resist humidity. It even re-teases the next day for me without washing my hair and not respraying hairspray which I love. It is not non-moveable once applied and your hair does not look "hair sprayed." I really am quite impressed. The spray nozzle is amazing, it is tiny and the spray feels as if you are almost painting your hair and not your average hairspray nozzle. It also smells delightful!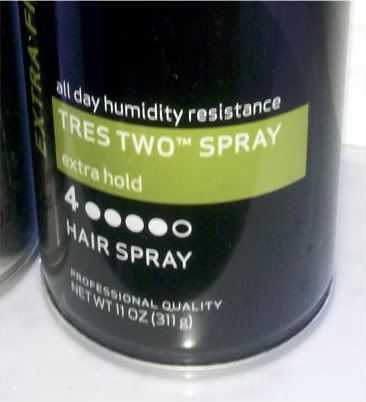 I've been using this since I've gotten home from vacation instead of my favorite hairspray! Definitely going to repurchase this! I even have a TRESemme coupon right now for a $1 off one of their hair products, so $2.99 for a great hairspray, unbelievable!
Give it a try, who knew!
xoxo
Heather