Walgreens had some of the sally hansen HD nail polish on clearance. I grabbed BLU. it is the most striking beautiful blue i've seen. i was so excited to try it, but it didn't work out so well. i put it on my toes and it looks amazing, although i needed 4 or 5 coats on my toes i didn't mind because they're so tiny! haha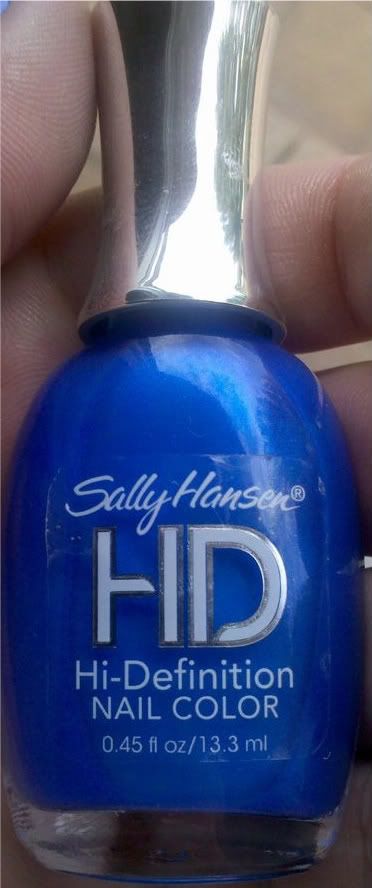 on my nails it took 4 or 5 coats to get the color of the bottle on your nails. this is really a high maintenance polish. then since it takes so many coats by the time one or two dries they're messed up, no one has time to let 5 coats dry when you have things to do!
it also bubbled on my nails if you can see it in the picture above and they are messed up!
beautiful color and definitely has an HD effect but its just for the toes i guess!!
oh well can't win them all!
xoxo
Heather